The 2017 Kia Niro: The Hybrid Car that Doesn't Compromise
June 20 2017, Applewood Kia Surrey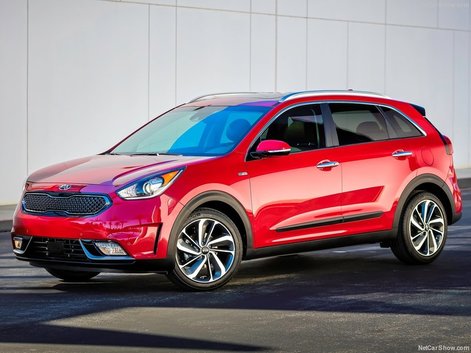 With the 2017 Kia Niro, Kia is introducing a new model that embraces the practicality of a sport utility vehicle with the fuel economy of a hybrid vehicle.
The first exclusively hybrid SUV in Canada, the new Niro promises to shake up the automotive landscape, and give consumers something they've been wanting for a long time now.
Driving an eco-friendly vehicle should not mean that you have to comprise. The 2017 Kia Niro comes standard with a hybrid engine, but that doesn't mean that it doesn't offer the versatility or interior spaciousness you expect from an SUV.
The 2017 Kia Niro Combines the Best of Both Worlds
Everyone wants to enjoy the interior space and the feeling of added safety provided by an SUV and its higher driving position, but nobody likes to have to spend more than they need to at the gas station. With the new 2017 Niro, Kia found the perfect combination of versatility and interior space.
Despite offering more than 1,500 liters of cargo space with the rear seats folded down, the 2017 Niro features an impressive fuel economy rating of just 4.5 L/100 km in the city and 4.8 L/100 km on the highway. In short, the Niro is an SUV that offers the fuel consumption of a small hybrid sedan with the added benefit of a useful cargo area.
The new Niro is powered by a combination of a 1.6-liter four-cylinder gas engine and a 42-kW electric motor. A dual-clutch six-speed automatic transmission is paired with the hybrid engine. Note that most hybrids prefer to use a CVT transmission, but Kia wants to make sure that you enjoy driving the new Niro, and has therefore made sure to implement that dual-clutch box that provides a lot more driving enjoyment.
Combining the power of its two engines, the 2017 Kia Niro offers delivers 139 horsepower and an impressive 195 pound-feet of torque that make Kia's new eco-friendly sport utility vehicle rather quick on its feet.
A Niro plug-in hybrid version is also expected to hit the market later this year.
Only $24,995 for the 2017 Kia Niro
Despite its innovative engine, the Kia Niro starts at just $24,995. In addition to this entry-level version, the Kia Niro is available in three other variants, gradually offering an ever-increasing level of equipment.
The Kia Niro is offered from $27,495 while the EX Premium starts at $29,095. The top-of-the-line model in the range, the Niro SX Touring, starts at $32,995.
Come and test drive the all-new 2017 Kia Niro today.