Five Kia Vehicles that Stand Out When It Comes to Interior Space
June 20 2017, Applewood Kia Surrey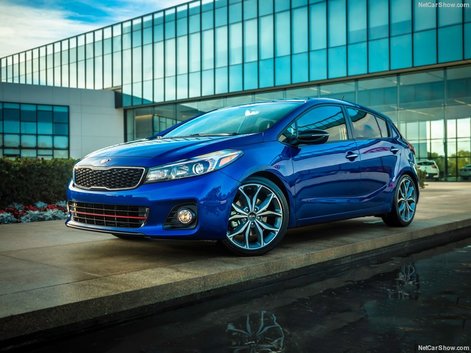 The automotive industry is currently in a state of transition with sport utility vehicles taking up more and more space on our roads.
Consumers who have always wanted a more spacious vehicle now get to enjoy the increased versatility of utility vehicles without the increase in fuel consumption over a sedan thanks to recent improvements in powertrain efficient.
That certainly explains why we are seeing a lot more SUVs on our roads, and why automakers are developing more and more models at an accelerated pace. And when it comes to sport utility vehicles, there are plenty of them available in the brand new Kia vehicle lineup.
Indeed, there are several Kia models that stand out in terms of interior space and cargo capacity. If you're looking for a spacious vehicle, but you do not want an SUV, there are several great options in the Kia lineup.
Here are five 2017 Kia vehicles that will fulfill all your interior space needs:
Kia Forte5
The Kia Forte5 (pictured) is the ideal option for consumers looking for a versatile car that is also fun to drive and agile in the city. With 550 liters of cargo space, the 2017 Kia Forte5 is perfect for a young active family who is not yet ready to drive an SUV.
Kia Sportage
Entirely redesigned last year, the Kia Sportage is a compact SUV that combines driving pleasure and versatility. It offers up to 1,565 liters of cargo space with the rear seats down. Even with the latter in place, the Kia Sportage still offers 798 liters of cargo space.
Kia Soul
The Kia Soul continues to turn heads on the road despite the fact that the car has been on the market for several years. Call it a small SUV or a tall hatchback, what matters with the Soul is that it is fun to drive in addition to being practical with 532 liters of cargo space with all the seats in place.
Kia Sorento
The Kia Sorento is a midsize SUV that is available in 5- or 7- seat configurations. In both cases, the owner gets up to 2,082 liters of cargo space.
Kia Sedona
The 2017 Kia Sedona is one of the most spacious minivans in its segment. It offers plenty of room for the passengers inside and offers a cargo area that can accommodate between 960 and 4,022 liters.
Come in today and discover our entire lineup of spacious, versatile Kia vehicles.